Excel Training Classes
Hands on Computer Training Classes in Microsoft Excel in Los Angeles, Southern California
Are you looking for a class that is 100% hands-on, small class, high quality of training and great prices then, you are in the right place.
What is Microsoft Excel? It is an electronic spreadsheet program that is used for creating any kind of document where numbers and calculations are involved. Microsoft Excel works in a table format. You can use Microsoft Excel to create lists, invoices and financial statements. Some people may use this program to keep inventory or create invoices.
Why choose our Microsoft Excel training classes?
Serving the community since 1989
100% Hands-on live classes
One computer per person
Knowledgeable & Patient Instructors
Discount on multiple classes

Guaranteed Learning:

We are so confident that you will love our classes that we offer a guarantee. If after 1 hour and before 1½ hours is up, you do not LOVE the class, you can cancel the class and get a full refund
Very good prices, Guaranteed
We will beat the price of any private school or training center by 10%
Small student to teacher ratio for maximum attention
Certificate upon completion of the course
Day time, Evening and Saturday classes
Professionally prepared workbook for use in class and for your future reference.
Flexible Schedule for the classes
| | |
| --- | --- |
| Course Level | Hours |
| Introduction Microsoft Excel | 8 |
| Introduction and Intermediate Microsoft Excel | 16 |
| Complete course (Introduction, Intermediate and Advanced) Microsoft Excel | 24 |
| Intermediate Microsoft Excel | 8 |
| Advanced Microsoft Excel | 8 |
| Intermediate and Advanced Microsoft Excel | 16 |
Class Hours (Classes start every week, please call for availability of space)
All day
9:00 am to 4:30 pm
Morning
9:00 am to 1:00 pm -or- 10:00 am to 2:00 pm
Afternoon
1:30 pm to 5:30 pm
Evening
6:00 pm to 10:00 pm
Saturday
9:00 am to 1:00 pm
Saturday
1:30 pm to 5:30 pm
For schedule, pricing or to register for a class,
please call (310) 358-9648
Syllabus
Introduction:
Creating Worksheets
Moving Around in a Worksheet using shortcut keys
Aligning Data in the Worksheet
Erase Part of Worksheet
Entering Formulas in the Cells
Addition, Subtraction, Multiplication And Division
Automatic Summation
Center Across Many Columns
Borders And Shading
Gridlines
Making Changes In The Worksheet
Changing Column Width
Inserting & Deleting Rows & Columns
Moving & Copying Ranges
Copying Formulas
Formatting numbers for commas, dollar sign, decimal places, etc.
Fonts
Headers and Footers
Freezing And Un-Freezing Headings
Margins
Landscape and Portrait
Multiple Worksheets
Intermediate:
Naming Worksheets
Linking Worksheet Data
Creating Different Types of Charts, Column, Line, Pie
Labeling Charts, Adding Legends
Formatting Charts
Adding Arrows and Text to a Chart
Embedding a Chart in A Worksheet
Creating and Using Templates
Creating a Database
Sorting and Alphabetizing
Searching a Database
Automatic Record Numbering
Finding Records in a Database
Hiding and Un-Hiding Columns
Create and Run Macros
Edit Macros
Create and Apply Filters
Advanced:
Transpose
Autoformat, Page Break
Add and Edit Comments
Loan Payment Function
If Statement
Defined Names, Circular Reference
Average function
Absolute Cell Addresses
Password Protect Files
Symbols
Create, Edit, Apply Style
Pivot Tables
Index, Match, Sumproduct Functions
Vlookup and Lookup
Protecting Cell Data
Dropdown Menu
Microsoft Excel is a registered trademark of Microsoft Corporation
© Copyright Microsoft Excel Training Classes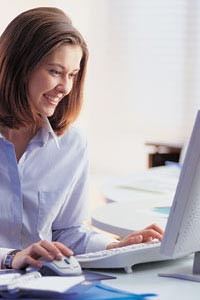 t
"If you can dream it,
you can do it".

t